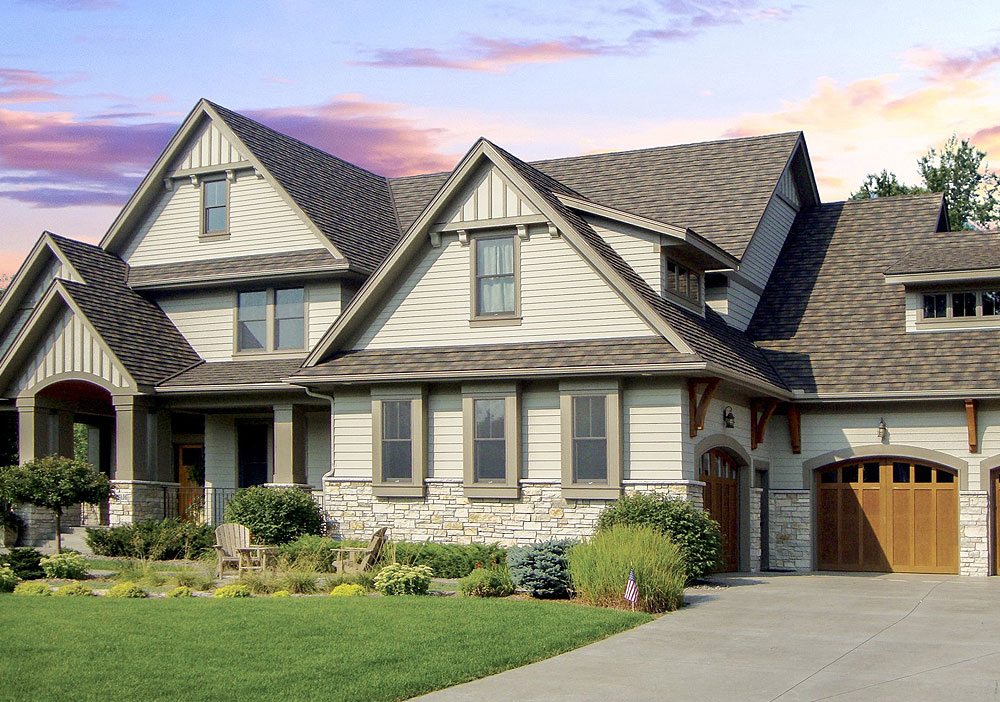 STEEL ROOFING
A LOOK THAT LASTS A LIFETIME
When it comes to choosing the suitable material for your roof, steel stands out as an excellent option due to its durability, longevity, and aesthetic appeal. To ensure a seamless installation and maximize the benefits of a steel roof, selecting a reputable and experienced contractor is crucial. Midwest Home Exteriors is ideal for installing your new steel roof, as they possess the expertise, reliability, and customer-centric approach needed to deliver outstanding results.
Extensive Experience and Expertise
Midwest Home Exteriors has built a solid reputation in the industry through years of experience and expertise. Their team of skilled professionals is well-versed in installing steel roofs, ensuring high craftsmanship and attention to detail. With their comprehensive knowledge of roofing techniques, they can handle any project with efficiency and precision, giving you peace of mind that your steel roof will be installed flawlessly.
Superior Quality Materials
Choosing Midwest Home Exteriors means choosing top-notch materials for your steel roof. They source their steel from reputable suppliers, guaranteeing that your roof will be made of high-quality, durable materials. A steel roof installed by Midwest Home Exteriors will not only enhance the overall aesthetic of your home. Still, it will also provide exceptional protection against harsh weather conditions, including hail, heavy rains, and strong winds.

SOPHISTICATED STYLE WITH THE STRENGTH OF STEEL
Breathtaking designs are what you see at first glance, but underneath are layers of pure protection. DECRA's proprietary stone-coating process involves adhering natural stone granules to the top of base steel sheets to provide a wide range of styles, colors, and textures that suit the most discerning of tastes – each backed by the strength of multi-layered steel. If you're looking for a roof that can withstand nearly anything Mother Nature has to offer without sacrificing on style, then you're looking for DECRA.




















Energy Efficiency and Cost Savings:
Steel roofs are renowned for their energy efficiency. Midwest Home Exteriors understands the importance of sustainable solutions. Opting for a steel roof installation can reduce energy consumption and lower utility bills. Steel reflects heat, keeping your home cooler during the summer and reducing the load on your HVAC system. Midwest Home Exteriors will install your steel roof with utmost precision, ensuring proper insulation and ventilation, maximizing energy efficiency and long-term cost savings.
Low Maintenance and Longevity:
One of the most significant advantages of steel roofs is their exceptional longevity. Midwest Home Exteriors' expert installation ensures that your steel roof will stand the test of time, requiring minimal maintenance over its lifespan. Steel roofs are resistant to rot, decay, and insect damage, making them a durable and low-maintenance choice. By investing in a steel roof installation by Midwest Home Exteriors, you can enjoy peace of mind knowing that your roof will last for decades, providing long-term protection and value for your home.
Outstanding Customer Service:
Midwest Home Exteriors prides itself on its commitment to excellent customer service. From the initial consultation to the final installation, their team will guide you through every step of the process, addressing any concerns and ensuring your satisfaction. They prioritize open communication, timely project completion, and a smooth customer experience, making them the preferred choice for homeowners seeking a hassle-free steel roof installation.
Request an appointment now by filling out the form below.
A Midwest Home Exterior representative will contact you shortly.